Datadog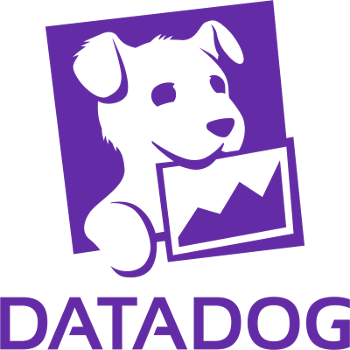 ---
Summary:
Datadog aims to provide a suite of host, service, and user telemetry in a single platform.
---
Features:
SaaS-based Portal with local Agent Deployment
OnPremise/Cloud Agnostic
Application Performance Monitoring
Server Infrastructure Monitoring
Reasonably priced and simple to set up Log Management
Synthetic API and Browser Testing
Real-time User Monitoring
---
Deployment:
Datadog metrics are collected through an agent you install on your hosts
It can be installed on many platforms and can be easily deployed through most Config Management systems
---
Usability:
Your CTO or CIO will enjoy clicking around this portal and can participate in intelligent decision-making based on results
DevOps | SysAdmin | SRE types will find this product to be worth its money when they don't need to jump around in their browser to identify an outage root cause or to start identifying trends
Custom dashboards can be built and catered to extend value to different audiences within your company
Expect a bit of fine-tuning to stay on top of alert triggers but it works pretty well out-of-the-box
Log Management is not as sophisticated with field-extraction as some more dedicated log management platforms
---
Maintainability:
Datadog provides regular releases to their Agent software and is easy to install
Datadog Support is prompt, generally accurate, and thorough. I've had nothing but good customer service experiences with their support team
---
List Pricing:
Infrastructure - $15/host/mo
APM - $31/host/mo
Logs - $1.27/1M events/mo
Network - $5/host/mo
Synthetics - $5/10k runs/mo
RUM - $15/10k runs/mo It's a fair price, regardless of budget and I consider this to be one of the top offerings in its class. You are able to get quite a bit out of putting in very little work.
---
Coverage:
Just about every flavor of Operating System has an agent installer
For the brave and typically on cutting edge, a source package is available for compiling
Several Integrations are provided to give insight into major services that are popular in the wild
---
Considerations:
This is an excellent resource if you don't have the staffing or time to constantly keep up with your monitoring service
I find this an overall "next-level" for those of you who rely solely on AWS CloudWatch metrics, for example
Integrations and Agent coverage make this pretty easy to wrap into your existing Config Management service
The log management tool can be an absolute life-saver at 4am when you are trying to correlate errors with actual log events
Dashboards are great for DevOps teams but not as useful for the non-tech personnel at your company, so consider building dashboards for things like Business Intelligence using another platform
---
Contact: